Paintings in other countries! No export docs/no hassle to own them.
After many exhibits in other countries we have some paintings left with our good friends. They all have to go! Storage space is limited. All requests to be sent by email.
This outstanding painting is by the leading St. Petersburg artist Alexander Pushnin (1921-1991). Graduate of the Leningrad Fine Art Academy, Professor, his paintings are in the Russian Museum in St. Petersburg. 'Supper is Coming Soon. Virgin Lands', oil/canvas, 130 x 250 cm, painted in 1958, depicts life during the heroic efforts of the Soviet Youth to cultivate the previously uncultivated land.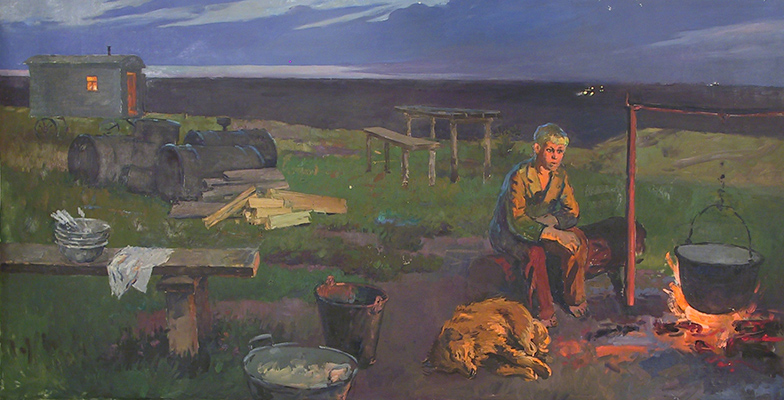 Order a print
We are happy to announce that you can order a print of any painting from NB Gallery collection. The cost of the print depends on its size and frame.
Please, stop by at the gallery to see some samples.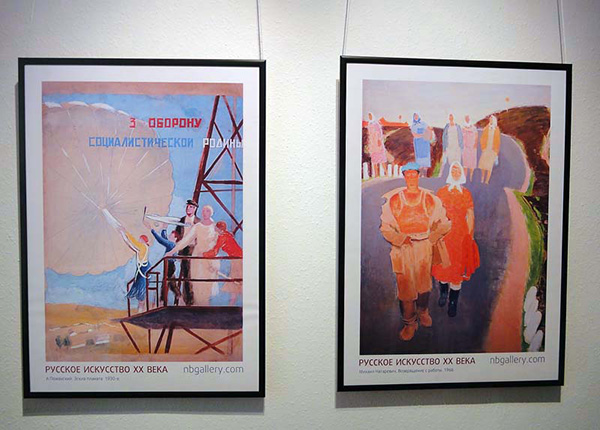 An époque as a present

Would you like to give a unique present for your beloved one or a friend, a family member, a work colleague or a business partner? We have prepared a special set of framed, 'ready-to-go' paintings and graphics in different styles and genres.
A painting is so much more than just a nice thing to put on the wall. When you choose it as a gift you choose a piece of an époque to present, you demonstrate your understanding of your friend's or colleague's personality and make a compliment to their artistic taste. If they collect art you will make a nice addition to their collection; for the amateurs of art you will invite them into the magic community of art collectors.
We are ready to help you find a unique present even if you don't know what it could be. All you need to do is come to us!