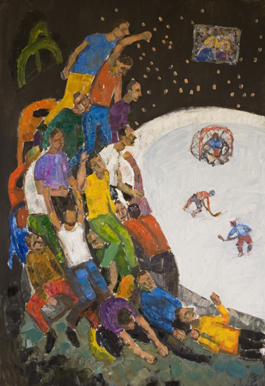 Paintings by Ansis Butnors. Vigor of sports and the beauty of the moment in the works of Latvian and Russian painters in the Soviet and post-Soviet art.
10.09.2011 — 09.10.2011
Preview — 09.09.2011
The title of this exhibition refers to the title of one of the most remarkable paintings of the modern Latvian artist Ansis Butnors. This exhibition presents a collection of his artwork shown together with several other exceptional paintings of the Soviet art school we found and brought from Riga in the past few months.